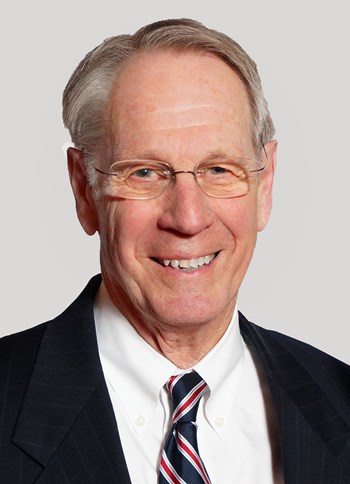 N.P. (Sandy) Dodge, Jr.
Principal
NAI NP Dodge
12915 West Dodge Road
Omaha, Nebraska 68154
United States
T +1 402 397 4900
sdodge@npdodge.com
Scope of Service Experience
N.P. "Sandy" Dodge, Jr. is the 4th generation to serve as president of the real estate firm founded by his great grandfather in 1855. After leaving the Air Force in 1962, he joined the firm and has been responsible for the development of the company's property management division and has played an active role in the establishment of the relocation and land development divisions. During his tenure as company president, the residential sales division has grown to include over 450 agents with over $950 million in sales. Active in many civic and charitable organizations, Dodge has worked diligently to promote and support real estate and business growth in the Omaha area.
Professional Associations & Designations
• President and Chairman of the Board, NP Dodge Company • Director, American States Water Company • Director, Bridges Investment Council • Director, Omaha Community Playhouse Foundation • Commissioner, Nebraska Economic Development Commission • Treasurer, Omaha Public Power District Board of Directors • Board of Trustees, Physicians Clinic, Inc. • Member, Omaha Police Foundation Board • Licensed in Nebraska and Iowa • Past Chairman, University of Nebraska Medical Center Board of Counselors • Past President, Omaha Institute of Real Estate Management • Past President, Greater Omaha Chamber of Commerce