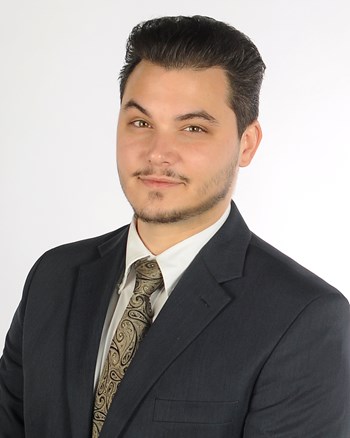 Specialties
Commercial Investments & Multifamily
Scope of Service Experience
Colton has experience facilitating commercial leasing arrangements for assets in every class involving both Tenant and Landlord Representations. His ability to communicate effectively consistently generates value for his clients to meet their goals.
Colton's career began on the focus of multifamily assets across Nebraska. His persistent involvement in multiple markets and gradual development of continued relationships has driven his success in the industry. Colton strives to bring value in creative elements of everyday interaction through his productivity of lead generation, and specific client goal facilitation. Never afraid to have a conversation, he actively seeks opportunities that involve identifying needs & problem solving. Thus far, Colton has completed over $14.6 million in total transactions since 2018.
Background & Experience
Prior to joining NAI NP Dodge, Colton has lived most of his life here in Omaha, NE and enjoys getting to spend time to know and meet new people of all backgrounds. After his enlistment in the Military as an Intelligence Analyst, he then began working in analytical & management roles for corporate companies such as: First National, AT&T, and the Private Security Industry. He continues this role in commercial real estate as a major contributor to the decision making process for businesses and owners alike. Colton joined NAI NP Dodge in August of 2016.
Education
Associates in Military Intelligence from Cochise College of Arizona
Professional Associations & Designations
Licensed Real Estate Agent in Nebraska Greater Omaha, Bennington, and Bellevue Chamber of Commerce, Member